What Kind of Waste Do We Remove?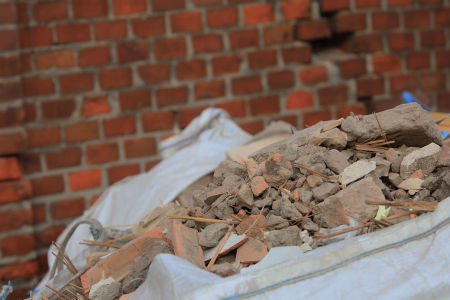 Excessive waste is a serious problem for any homeowner or business owner, as it can prove to be a serious threat to public health and safety if left unaddressed. So, as soon as you find your London area property saddled with unsightly and unsafe waste, it's important that you look to a professional company for thorough waste removal.
Here in the London area, that company should be none other than Swift Waste Removals. We work tirelessly to rid your home or business of many types of waste - but what types might those be? We're proud to announce that we have the equipment and licensing to haul away almost any waste type you may be saddled with, but to save you the guesswork, here's a list of materials we're capable of handling with our waste removal:
Rubbish
General rubbish accounts for among the most prominent over-accumulation of waste, especially for businesses. It also ranks among the greatest threats to your health when it builds up in large-enough quantities, as it can fester and develop harmful molds. Fortunately, you don't have to fret over such harmful developments, as we are capable of hauling away rubbish.
Yard Waste
Yard waste is far less harmful than rubbish can be, but that doesn't mean you won't want to have it hauled away sooner rather than later. After all, who wants to step outside only to find that the wind has strewn that waste back all over the yard? With our yard waste removal, we can help you avoid that headache by removing...
Bags of grass clippings
Small bushes
Chopped-up trees
Bags of old soil
And all else
Construction Materials
Construction may become inevitable over time as you seek to expand or overhaul your home or business. There's another inevitability where construction is concerned, and that's waste from construction materials - which your contractor may not be responsible for hauling away. No need to worry, though: We're capable of removing construction debris thanks to our waste removal service.
Appliances
There's nothing quite as pleasant as replacing an old fridge, stove, or other such appliance with a newer model. On the other hand, there's nothing quite as frustrating as trying to figure out what to do with your old, unwanted one. If you're dealing with that headache, don't fret. We'll take the headache out of your upgrade, as we happily haul away old appliances.