Professional Gardening To Create a Beautiful, Green Oasis For Your London Property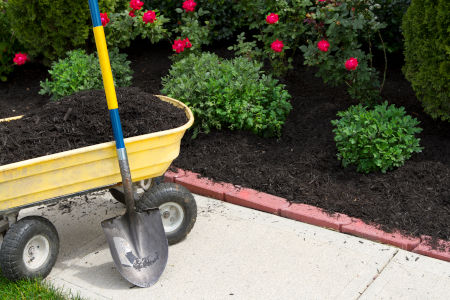 Everyone enjoys a beautiful garden, but unfortunately, not everyone has the green thumb needed to make a garden grow. Fortunately, if you don't have the skills needed to make a garden flourish, you can always look to our London area team to handle your gardening for you. Whether you need a simple flower bed installed or produce-bearing plants cultivated, we're the experts you can count on to get the work done right.
Yes, we at Swift Waste Removal are noted for our cleanup services but make no mistake: We're also experts at handling your gardening needs. Waste removal specialists may be the last people you'd consider when you need a garden cultivated, but we'll also be the last company you'll have to call when you need this work handled. Contact us today to get an absolutely free consultation for your next garden project.
A Beautiful Garden Will Pay Off in Numerous Ways
There's nothing like a stunning garden to make your house feel like a home - or to make your business stand out among the competition. Of course, with our gardening service, your garden is sure to look its absolute best. With such a high-quality garden, you're sure to enjoy a number of compelling benefits such as the following:
Cleaner air
Better curb appeal
Higher property value
More enjoyable home life
Reduced spending on produce
From Gardening to Cleanup, We Do It All
What good is a beautiful garden if it's set against the backdrop of a dirty home or yard? Not much good, we argue. Fortunately, we also offer a variety of waste services to ensure your property looks its very best from top to bottom. Whether you need garden clearance, house clearance, or any other such service handled, you can bet on us to provide stunning results every time.
You don't even need to take our word for it when we boast about the quality of work we provide. Just take a gander at our latest projects gallery to see for yourself the quality of work we bring to each and every project we tackle. For more information about our services and prices, please give us a call today. We look forward to working with you.