London Garden Clearance: We Pack & Dispose Of The Green Waste From Your Overgrown Garden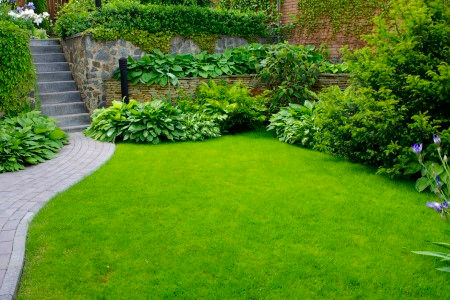 Nothing brings down the overall look and even value of your home quite like an unsightly, poorly kempt yard can. If your London-based home is plagued with such an eyesore, you needn't lose your head - not when you can always look to us for professional garden clearance. We'll provide quick work to get your garden cleaned up and ready to be worked on and made into something spectacular once more.
The experts at Swift Waste Removals are absolutely dedicated to providing the highest quality of clean for every project they tackle, so you can count on us to get your yard looking its best once more in no time. Give our waste removal specialists a call today if you would like to get a free quote for your next garden clearance.
Our Garden Clearance Has a Variety of Applications
Your garden may become littered with waste and rubbish over time for all sorts of reasons, many of which you may have little to no control over. You might feel more than a bit of frustration as you find yourself cleaning up your garden, but you don't need to deal with that frustration, thanks to our garden clearance. You'll find this service to be more than useful when your garden becomes dirtied up for any number of reasons:
You're moving into a home whose previous owner didn't provide proper yard care
Harsh weather has strewn organic debris all over your garden
You want to remove your garden entirely and start with a clean slate
Let Us Handle All of Your Waste Services Needs
When you find yourself in need of professional waste services, we're the company you can count on to get the job done right. We offer interior and exterior cleaning services for both residential and commercial properties, so no matter what kind of project you need to be handled, we'll get it done right for a competitive price.
You don't need to take our word for it, though. Go ahead and check out our gallery instead, and in there, you'll see examples of the quality work we've brought to many different projects. That quality of work can be yours to enjoy whether you need garden clearance, waste removal, or any other service that we offer!
Latest Garden Clearance Projects