Swift Waste Removals: North London's Premier Waste Removal Services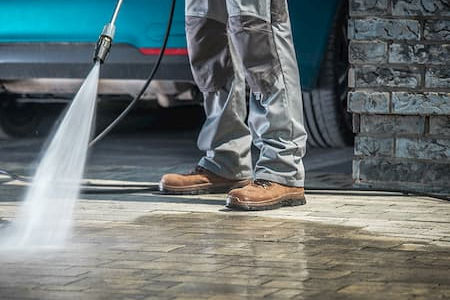 Whether you need waste removal or jet cleaning services handled in North London, the name you need to remember is Swift Waste Removals. We're an experienced company that employs a team of experts who are dedicated to providing the highest-quality service for homeowners and business owners in the area. Just some of the top-rated services that we proudly provide include the following:
Waste removal
Office clearance
Building waste removal
Furniture removal
Pressure washing
Graffiti removal
And more
No job is too daunting, and no expectations are too high for us to handle and meet, so you can count on us to provide the best quality work when it comes to waste removal and jet cleaning in the area. Give our North London team a call today if you would like to schedule an appointment with us. We're standing by to answer any questions you may have, and we look forward to doing business with you.
Quality Pressure Washing in North London
The condition of the exterior half of your property has a substantial bearing on its overall curb appeal and, yes, even resale value. So, it's certainly worth your time and money to invest in services that are geared towards maintaining the look of your North London property's exterior. Perhaps the most effective service you can invest in for this service in our pressure washing, which offers numerous practical benefits:
Improved curb appeal
Maintained property value
Removal of harmful algae growth
Reduced need for exterior repairs
North London's Experienced Waste Removal Professionals
Even the most green-focused business can't help but produce some sort of waste - and in large quantities in many cases. Indeed, you may find yourself saddled with quite a large quantity of excess waste over time either over time or all at once because of construction or some other large-scale project.
While you may not always be able to prevent an overaccumulation of refuse, you can have it taken off your hands quickly and completely. To do that, simply give our North London team a call to schedule waste removal. We'll be onsite in no time at all to remove every trace of unwanted waste, ensuring that your property looks great once more.