Pavement Cleaning Washes And Protects Your London Exterior Concrete Surfaces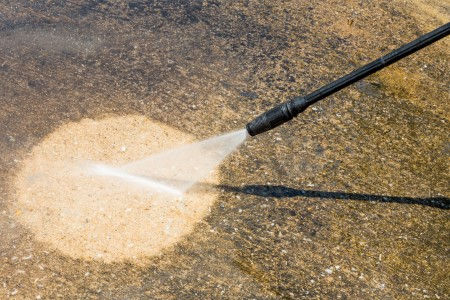 Your London-based home or business won't ever look its best with dirty pavement, so routine pavement cleaning is an essential part of maintaining your property. This service will quickly and effectively lift away these stubborn stains and growths, restoring the beauty of your property in no time at all:
Oil spills
Rust
Hard water
Bird droppings
Pollen buildup
And more
If you're in need of professional pavement cleaning, please don't hesitate to give Swift Waste Removals a call today. With an experienced team of technicians who remain dedicated to your complete customer satisfaction, we provide the most reliable pressure washing in all of London. Please call us today to get a free job quote right over the phone.
Pavement Cleaning Is Essential for Businesses in London
Of course, keeping your home's pavement clean and presentable is important - but doing the same for your commercial property is downright ESSENTIAL. After all, your pavement makes one of the first and strongest impressions people will have of your business, and you should always be striving to make the best possible impression. With routine pavement cleaning, you can make such an impression while enjoying these advantages:
A cleaner exterior will be more inviting to interested customers
Your employees will be more motivated when they can go to work in a clean environment
You'll reduce the likelihood that someone could slip and fall on your property by removing slick algae buildup
Removal of algae and mold will keep your team members healthy, resulting in greater productivity
Let Us Handle All of Your Jet Washing Needs
Both residential and commercial properties could always benefit from professional jet washing, as this service maintains curb appeal, resale value, and a host of other essential qualities. Of course, to enjoy those qualities to the fullest extent, be sure to leave the work in the hands of our experienced and dependable team.
After all, we have a proven track record of excellence, and you can see that for yourself by paying a visit to our testimonials and project pages. Just the quickest of glimpses will assure you that we're the jet washing professionals for you. We look forward to hearing from you and doing our part to make your property a standout.